Welcome to Aria Periodontics & Implant Group
Energize your smile and infuse it with great oral health care from your Port Moody specialist dentist, Aria Periodontics & Implant Group.
From gum health evaluations, customized gingivitis and plaque treatment plans to expert advice to guide you to a better smile to restorative dentistry solutions for missing teeth, Aria Periodontics & Implant Group offers you the latest and best in specialized dental care.
Aria Periodontics & Implant Group
Serving Metro Vancouver Area, British Columbia since 2005
"Comprehensive Periodontal Care, Dental Implants and Oral Surgery"
A natural tooth consists of a root and a crown. If you compare natural teeth to implant-supported replacement teeth, you'll see they have the same basic parts.
COSMETIC PERIODONTAL SURGERY
Cosmetic periodontal procedures
are a predictable way to cover unsightly, sensitive, or exposed root surfaces
and to prevent future gum
recession.
A surgical extraction
is a  complex procedure, which is
used if a tooth may have broken off
at the gum line or has not
erupted in the mouth.
No Referrals Necessary!
Most patients are referred to our
specialty clinic by their general
dentists; however, a referral is
not required.
Oral sedation is one of the available methods of conscious sedation dentistry, along with inhalation sedation (nitrous oxide) and conscious intravenous sedation.
Teeth-In-One-Day™ is a revolutionary concept providing patients with fully functioning teeth on dental implants in a single procedure that takes about two hours.
Crowns and bridges
are cemented onto existing teeth or
implants, and can only be removed
by a dentist.  A crown is used to entirely
cover or "cap" a damaged tooth.
Crown lengthening is a surgical procedure to expose a greater amount of tooth structure for the purpose of subsequently restoring the tooth prosthetically.
A denture is a removable replacement
for missing teeth and surrounding
tissues. Two types of dentures
are available:
complete and partial dentures.
Tour Our Clinic
Patient health, safety and comfort are top priorities for our office. We do our best to Eencourage smiles and help our patients feel at ease from the moment they walk in the door with cleaner reception and waiting areas, treatment rooms and restrooms.
Periodontics & Implant Center – 6
adminariapro
2017-02-08T22:09:43+00:00
Meet Our Team
Our team of highly trained experts would love to work with you and help you achieve the best smile of your life. Contact Aria Periodontics & Implant Group if you have any questions or if you would like to book an appointment. We look forward to seeing your smile.
Dr. Nouri
Founder and Director
Dr. Nouri is the Founder and Director of Aria Periodontics & Implant Group. Dr. Nouri is a board certified specialist in Periodontic Surgery and a fellow of the Royal College of Dentists of Canada. Prior to moving to British Columbia, Dr. Nouri was one of the youngest ever attending periodontists to be promoted to the position of Associate Professorship at the Shahid Beheshti University (SBU) School of Dentistry in Iran. She currently works on a part-time basis as a Clinical Assistant Professor in the Division of Periodontology at the University of British Columbia.
After enjoying the responsibilities of academic periodontics and teaching at SBU for more than 10 years in Iran, Dr. Nouri relocated to Vancouver in 1999. Upon arrival, she successfully completed the National Board Examinations of Dentists of Canada. Being truly passionate about her field of specialty, she enrolled in the highly prestigious Periodontics specialty program at the University of British Columbia – which she successfully completed alongside her Master's of Science.
In 2005, Dr. Nouri founded Aria Periodontics & Implant Group in Port Moody and has been actively involved in both clinical and managerial roles ever since.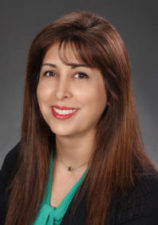 Dr. Anthony McCullagh
Dr. Anthony McCullagh obtained his undergraduate dental degree from the University of Liverpool, England in 1996. Following four years in general dental practice and hospital-based residencies, he enrolled in full-time post-graduate specialty training in prosthodontics at the University of Manchester, England, graduating in 2004. During his specialty program, Dr. McCullagh was awarded with a Masters in Philosophy (MPhil) and is a Member of both the Royal College of Surgeons of Ireland and Edinburgh.
Dr. McCullagh currently holds a full-time faculty position in the Division of Prosthodontics and Dental Geriatrics in the Faculty of Dentistry at the University of British Columbia. He is actively involved in teaching, clinical service and research at both undergraduate and post-graduate levels both at the University of British Columbia and at Vancouver General Hospital. Dr. McCullagh focuses his private practice activities on patients requiring prosthodontic rehabilitation, both conventionally and with the use of dental implants to improve not only oral function, comfort and appearance, but also quality of life. His research interests are varied, but primarily focus on the use of dental implants to restore patients with significantly compromised oral function in need of dental rehabilitation.
He has worked in conjunction with Dr. Nouri at the Aria Periodontics & Implant Group since 2008.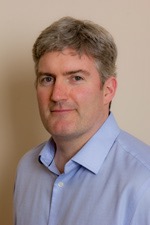 Dr. Reza Ahmadi
Dr. Reza Ahmadi is a board-certified periodontal specialist and a Fellow of the Royal College of Dentist of Canada (FRCDC). He is a graduate of University of British Columbia's Periodontal and Implant residency program and is a recipient of multiple academic and teaching awards at UBC . Dr. Ahmadi is also an active staff member of the dental department at Vancouver General Hospital (VGH). In addition, He is a Clinical Assistant Professor at UBC's faculty of dentistry and teaches undergraduate dental students as well as dental residents at VGH.
Given his extensive education and training, his friendly demeanor and reassuring personality, Dr. Ahmadi has a gift for treating our patients with utmost expertise and dedication. He is B.C. educated, and delighted to be practicing with Aria Periodontics and Implant group.